Skip Tracing, Phone Calls, Texting, and Contact Management, All-In-One.
The BellesLink skip tracing platform includes everything small businesses need to find and contact their customers.
Start With a Free Account
A skip tracing platform small businesses use to find and contact customers
Reaching new customers is easier when skip tracing, phone calls, and text messaging are all in one place.
Batch skip tracing & people searches
Get the most accurate data quickly. Search a list, person, property, or business.
Business phone system & sales dialer
Create an optimized phone system for marketing, sales, and cold calling.
Two-way text messaging
Reach more people with text messaging and maintain compliance.
Contact manager CRM
Import and manage your lists and contacts for calls, texts, and searches.
How small businesses use BellesLink
Use BellesLink to replace separate services for skip tracing, phone calls, texting, and contact management. You'll save time and get better results.
Premium data
Find the information you need, quickly, easily, and without paying too much.
People, property & business searches
Get accurate and detailed information you can use in your business.
Batch skip tracing search
Update your list with good phone numbers, current addresses, and emails.
Phone numbers & more
Get current phone numbers, addresses, address history, relatives, and associates.
Make more phone calls
Localize your phone calls for higher contact rates and more call-backs.
Reach people with texting
Use two-way texting to start a conversation that creates a customer.
Cold call your list
Organize and manage effective cold calling campaigns using our sales dialer.
Save time on calls
Save time with call features, like drop messages, that make calls more efficient.
Contacts connect everything
Phone calls, texts, and searches all connect back to your contacts to save your work.
Do more with contact groups
Your contacts are organized into groups you can use for sales dialer calls and bulk texting.
Work contacts not spreadsheets
Import your list to create contacts you can call, text, and search without spreadsheet hassles.
Add custom fields and contact IDs
Customize contact records with the data that's important to your business.
Work with virtual assistants
Setup contact groups for your VA to call or search and assign tasks with reminders.
Use reminders to manage tasks
Manage your skip tracing ToDo's with reminders for yourself and your team.
Import your lists, export your work
Work with contacts you've imported and export your results for use in other business systems.
Use tags to organize contacts
Organize your contacts and your workflow based on what's important to you by using tags.
Start with a list. Finish with results.
Import Your List > Find Good Data > Make Contacts > Export Results
All with BellesLink.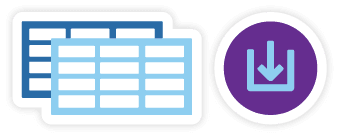 Import Your List of People
Upload your list for batch skip tracing.
Find Good Data with Skip Tracing
Search results add good phone numbers, addresses, emails & more.
Make Contacts by Phone & Text
Contact the people on your list.
Export Your Results
Use your data and contacts with other apps.
Businesses rely on BellesLink
High quality data and easy-to-use phone & text tools are just some of the reasons businesses make BellesLink part of their workflow.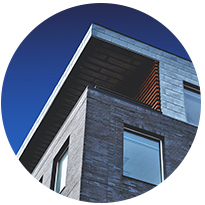 "BellesLink has been a big asset in my real estate business, I highly recommend their skip trace platform."

Chris Brady, Jedi Development Group
"We've tried other skip tracing companies, they have nothing on BellesLink. We love all the phone and text features."

Stevie Burden, Keys Realty
Powerful features to find and contact customers
Our skip tracing platform includes high-quality data, phone calls, text messaging, contact management all in one so you can make skip tracing work for your business.
A fit for small business
BellesLink has every thing small businesses need to find and contact customers without the high-cost and complexity of other business software.
See Pricing & Plans
High-quality, affordable data
BellesLink provides you with the best, top-tier data available to small businesses.
All-in-one: search, phone, text
No need to build a system, BellesLink has all the essentials in one connected platform.
Free Basic Plan to get started
Starting with a real account is better than starting with trial. Our free Basic Plan helps you get started
Easy upgrade & downgrade
There are no long-term contracts. You can change your subscription at anytime.
Reliable & secure software
Our skip tracing software has been setting the standard for quality and security for 20 years.
Exceptional customer service
Customer service is the cornerstone of our business because we know great service counts.
Skip tracing, phone calls, text messaging, and contact management, all-in-one.
Finding and contacting customers is easier with the BellesLink skip tracing platform.
Get Started Today