Technology Solutions for Small Businesses
Belles ("bells") Camp Communications was founded in 2002 by Paul Kulas to make emerging telecommunications technologies available to small businesses. Today we make BellesLink.
BellesLink is a people search platform small businesses use to find and contact customers and bring that work into their business. Its simple, effective, all-in-one design makes our customer's job easier.
Accuracy. Quality. Design.
The BellesLink Mission.
A Great Little Company
What gets us up each day is the desire to be a great little company with a software service that our customers adore. We aim to be different than all the rest, a company that our customers brag about. We want our customers to know we're with them every step of the way.
We operate each day with the belief that it's our customers who are our best sales people.
We're family, friends, we've been working together for years.
The BellesLink Team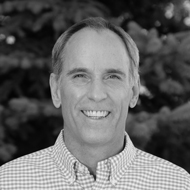 Paul Kulas
Founder, CEO, Head Bell Ringer
In 1988, while working as a waiter, Paul believed that touch-tone telephone information would be the beginning of what is now the Internet. He started making contacts and learning to code.
In 1991 Paul co-founded a service bureau that would host telephone information services. Paul led all the marketing and programming at his first company. During this time Paul designed a must-have communication tool for automobile finance. Throughout the 90's Paul designed other, must-have communication services and concepts for automobile finance, billing & collections.
In 2002 Paul founded Belles Camp. Belles Camp's first product was SkipTracy. Right away, SkipTracy ™ became the leading service of its type and a must-have tool.
In 2013, work began on what is now BellesLink. "The biggest compliment over the years has been the success of our customers," Paul says. "I'm very proud that years later, we're still breaking new ground and leading the way. I owe it all to our customers and the people I work with."
When Paul isn't working he's skiing or discovering his next big idea while playing in the mountains right outside Belles Camp's door in Eagle, CO.
Renee Kulas
Account Executive
Renee is your first contact with BellesLink. She heads up new accounts, billing, and customer relations. When not taking care of our customers Renee is exercising, watching trash tv, building Lego, and reading mystery and suspense thrillers.
Jeff Mason
CMO, Product Manager
Jeff has been working with us since 2013. He's worked with Paul side by side to hone BellesLink's products and marketing campaigns. When not working, Jeff is playing tennis, x-country skiing, or racing his vintage rally car.
Ammon Manning
CTO, Senior Developer
Ammon leads all development at Belles Camp. He showed up to his Belles Camp interview in 2007 with his family and a Macbook. "I knew he was the one when he booted Windows on his Macbook. Back then, nobody was doing that. And most companies would have told him to leave his family outside — not me. Family is important to me," says Paul.
BellesLink is proud to support Colorado entrepreneurs.